Kursus Selam Perairan Terbuka Bali • Kursus Selam Bali • Kursus Selam Scuba Bali • Kursus PADI di Bali
Kursus Penyelam PADI Open Water di Bali
PADI Open Water Diver course is the most popular Bali Diving Course and the first scuba diving certification level. One of our multilingual PADI Instructors will teach you how to scuba dive in a relaxed, supportive learning environment over the course of three training days.
Pesan lebih awal! Mulai dari USD 530 /orang
Pesan sekarang & bayar nanti: Simpan tempat Anda secara gratis dengan pemesanan fleksibel.
Most Popular Bali Diving Course.
Transfer hotel ditawarkan
4 penyelaman perairan terbuka
Kelompok: maksimal 3 siswa per instruktur
The PADI Open Water Diver course starts with a combination of class-room and pool training on day one during which you will be introduced to the basics of scuba diving. Day two and three consists of practicing the same skills and more during four open water dives of the Bali Diving Course.
Ketahuilah sebelum Anda pergi
Reservasi di perlukan.
Anak-anak dan non-penyelam dipersilakan.
Ketentuan berlaku untuk pembatalan, penjadwalan ulang, dan pengembalian dana.
Bahasa yang tersedia
Inggris, China, Indonesia, Romania
Pre-Course e-Learning Study
Prior to starting the PADI Open Water Diver course, you will receive access to the PADI e-Learning material. It's your course on your time. You can study offline, or online using a computer or mobile phone.
eLearning study time: 5-10 hours
Day one of the Bali diving course consists of equipment presentation, class-room work and pool training. It is the day you first get introduced to the basics of scuba diving, and the necessary skills you need to master throughout the next two days of open water dives.
Day two and three of the Bali diving course are reserved for open water dives in Padang Bai and Tulamben, two of Bali's most popular dive sites. You will complete a total of four open water dives. The dives are concentrated on teaching with specific time reserved for underwater exploration.
The two locations chosen for the Bali diving course are ideal for increasing your experience. Above the idea of diversifying what you can see underwater, in Padang Bai you will learn boat diving and discover diverse tropical marine life with beautiful coral reefs. In Tulamben you will learn shore diving, two completely different styles of diving and explore the famous USAT Liberty shipwreck.
Schedule of the day
Every day of the Bali diving course begins early at approximately 7AM with the hotel transfer. As day one is focused at the dive center for pool training, for day two and three we will be making final preparations at the dive center before heading out to the dive locations.
Every day finished back at the dive center at approximately 4PM.
All taxes, fees and handling charges

PADI Certification

PADI E-Learning

Professional PADI Instructor

Boat rental

Car rental

Hotel pickup and drop-off (selected areas)

Scuba Diving Insurance

Full set scuba diving equipment

Towels

Lunch

Snacks

Bottled water
Pengecualiaan
Perlengkapan tambahan seperti namun tidak terbatas pada: penyelaman tambahan, instruktur pribadi, kursus tambahan.
Durasi
3 hari.
Perkiraan transfer hotel jam 7 pagi. Estimasi kembali jam 3-4 sore
Detail Keberangkatan
Penjemputan wisatawan ditawarkan.
Antar-jemput hotel gratis tersedia di Sanur, Kuta, Seminyak, dan Nusa Dua. Kami juga menyediakan transfer dari dan ke persewaan liburan, Airbnbs, tempat menarik.
Titik temu: Neptune Scuba Diving, Jl. Suka Merta, Sanur Kauh, Denpasar Selatan, Kota Denpasar, Bali 80228
Paket Paket Kursus
Lanjutkan pengalaman belajar Anda dengan kursus PADI Advanced Open Water Diver.
> Diskon khusus: 10% untuk kedua kursus
Fun Dive Kesepakatan Tambahan
Tambahkan ekstra fun dives setelah kursus Anda. Pertimbangkan menjelajahi Nusa Penida untuk menyelam bersama Manta Rays.
> Diskon khusus: 10% untuk penyelaman ekstra
PADI Advanced Open Water
Lanjutkan pendidikan selam scuba Anda dengan kursus dua hari Penyelam PADI Advanced Open Water.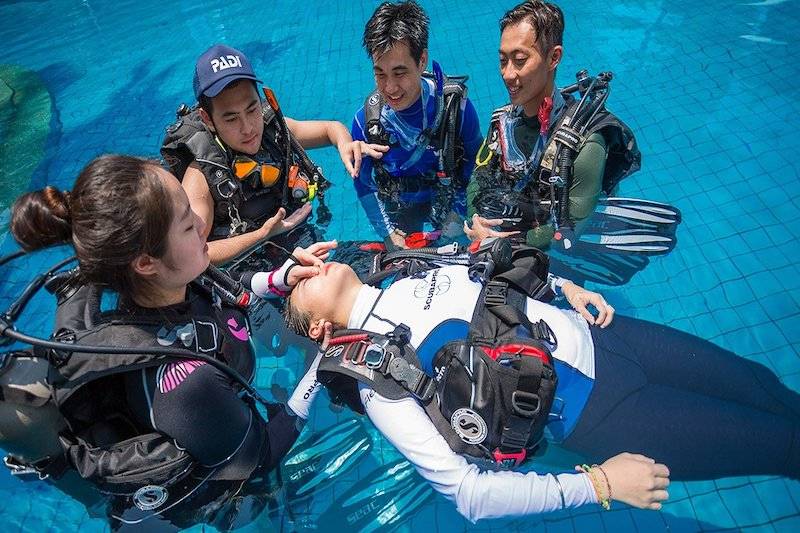 Penyelam PADI Rescue
Menjadi penyelam yang lebih baik dan belajar bagaimana membantu penyelam lain pada saat dibutuhkan dengan kursus PADI Rescue Diver selama dua hari.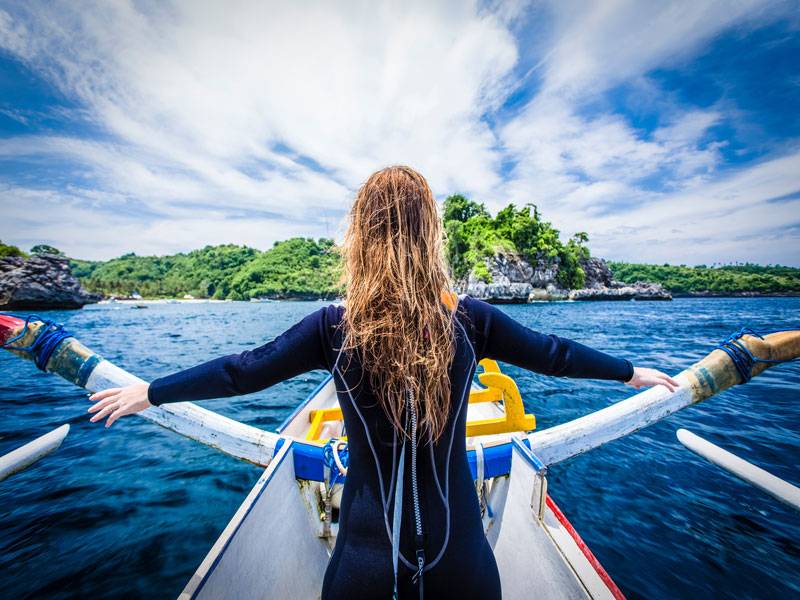 Zero Ke Hero
Ubah hidup dan karier Anda. Menjadi PADI Profesional dengan program Zero Ke Hero. Hubungi kami untuk detailnya.