Bali Diving Center: Services Provided and How to Choose the Best One
Bali, famously known as the Island of the Gods, is home to many diving centers that offer a wide range of services to divers, from beginner to advanced. It is not an understatement to say that some of the best dive centers in the world are located in Bali. However, with so many options available, it can be overwhelming to choose the right one.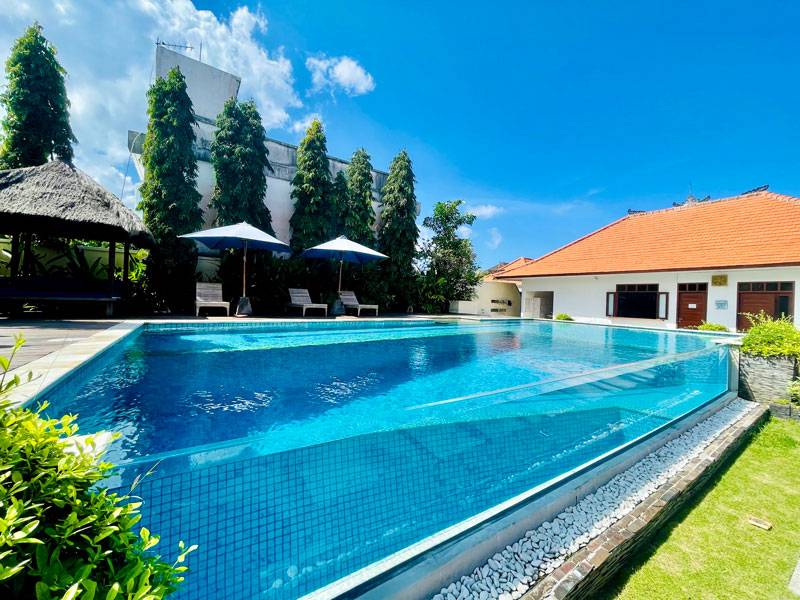 What is a Bali Diving Center?
A Bali diving center is a scuba diving facility that provides diving related services as well as snorkeling, scuba diving courses, and more. Each and every dive center is different and so are the services and products provided.
For example, the larger dive centers may also provide Freediving courses or the brand new Mermaid courses, while others may only focus on organizing the typical fun dive trips to Bali's most popular dive spots. It all depends on what you are looking for but you will definitely find precisely what you want in Bali.
Either you are planning for going snorkeling and you wish to maximize safety, or you simply want to do scuba diving for the very first time, a Bali diving center is your ideal choice and for very good reasons.
Where are the dive centers located in Bali?
Bali is big island, bigger than most people can imagine. You will find diving centers of different sizes all of Bali's coasts but here is where you should look for the best ones:
Kuta
Kuta is located on the islands West coast and it's perhaps Bali's most popular town. Here you will find a couple of local operators certified as PADI dive centers but with limited services and mainly organizing local trips such as: fun dives, introductory dives or snorkeling.
If you're not keen on doing much research and if you are looking for a cheap price, these small establishments in Kuta will do the job. But we do recommend you to research prior to booking and mainly look at the reviews on TripAdvisor and Google.
Seminyak
Also located on the West coast of Bali, north of Kuta, Seminyak has a couple of old and very good dive centers operating from here. Take a look at AquraMarine for example in this area.
The disadvantage for choosing a diving center from Seminyak is the long distance to most of the Bali dive spots.
Sanur
Sanur is a small quiet town in the South central part of the island and it's without a doubt where you will find the best Bali diving center. Most of the PADI 5 star rated diving centers as well as the Instructor Development Centers (IDC) and Career Development Centers (CDC) are found here.
To make a quick summary of the diving centers found in Sanur:
Crystal Divers
Dune Atlantis
All4Diving
Blue Season
Padang Bai is one Bali's most popular dive spots but also where some of the best dive centers are also found. Placed on the South-East coast of the island, the dive centers here have immediate and easy access to Padang Bali's 9 beautiful dive sites.
A quick list of dive centers in Padang Bai:
Tulamben is another popular dive spot in Bali, primarily because this is where the USAT Liberty shipwreck is found. Of course, the wreck has attracted large numbers of divers from all around the world which in return has created several dive centers and dive resorts here.
When thinking of dive resorts in Tulamben, two come in mind above all:
These are just a few of the dive centers and dive resorts that should be considered for your upcoming diving trip or diving course in Bali. More can be found in Amed, Nusa Penida, Nusa Lembongan and Nusa Ceningan.
Services Provided by Bali Diving Centers
Diving Courses
Bali diving centers offer a variety of courses for divers of all levels, from beginner to advanced. These courses cover theoretical knowledge and practical skills to be developed in confined and open water. Some of the most popular courses are:
Open Water Diver
Advanced Open Water Diver
Rescue Diver
Divemaster
Guided Dives
This is by far the most popular service among any dive center in Bali and in the world. Guided dives, more popular known as fun dives are services specially designed for certified divers who are interested in discovering the underwater world. In Bali the dives are guided by professional Divemasters or Instructors who know the best diving spots in Bali.
It's a general safety rule that divers should never go diving in new locations without a local guide.
Diving Trips
Diving trips are organized by Bali diving centers to explore the best diving spots around Bali in more remote areas otherwise not accessible by the normal guided day trips. These trips usually include transportation, accommodation, and guided dives and one location for example is Menjangan. Some diving centers also offer liveaboard diving trips, where divers can spend several days on a boat and explore different diving sites.
Snorkeling
For the non-divers, snorkeling is a fun activity generally taken at least once during a tropical holiday like Bali. Although local operators can organize snorkeling trips, Bali diving centers can organize with better logistics, higher safety and overall better quality.
How to Choose A Bali Diving Center?
Bali has more than 200 diving centers all across the island. With so many options, choosing the best one is not an easy task but there are a few guidelines to follow.
Read the reviews
Reviews never lie and they are the best judge for the reputation of any dive center. Best places where to find reviews are on Google and TripAdvisor. Look at the good ones but look at the bad ones as well because you will learn what other people have found bad about the dive center.
Contact the dive center
Some of the dive centers offer online booking which makes it easy to reserve your spots. However, contacting the dive center first will give you a first feel of how they talk, how they act, and the information they provide. Do it either on a traditional phone call, WhatsApp or Instagram, anything works as long as you get a good feeling from them.
The best dive centers offer exceptional customer service which doesn't take long to see.
Visit the dive center
Nothing beats an old walk to one of these dive centers, especially if you are somewhere nearby them. It's true what they say, how you look also tells a lot about who you are so take that as an advice if you can do it, visit the dive center.