A Comprehensive Guide to Bali Diving Prices
If you're planning a dive trip to the idyllic island of Bali, it's essential to know the costs involved.
In this comprehensive guide, we will explore the various factors that influence the bali diving price, so you can make an informed decision and get the best value for your money, with or without Neptune Scuba Diving.
One of the factors that can influence Bali diving prices is the choice of dive operator. Different dive operators may offer varying prices based on factors such as their reputation, experience, equipment quality, and the services they provide. It's important to research and compare different dive operators to find the one that suits your needs and budget.
The type of dive package you choose can also impact the price. Some operators offer all-inclusive packages that include accommodation, meals, and transportation, while others may offer more basic services. Consider your preferences and budget when selecting a package. Remember to factor in additional costs such as gear rental, dive insurance, and marine park fees, as these can vary between operators. By considering these factors and conducting thorough research, you can plan a memorable and cost-effective diving experience in Bali.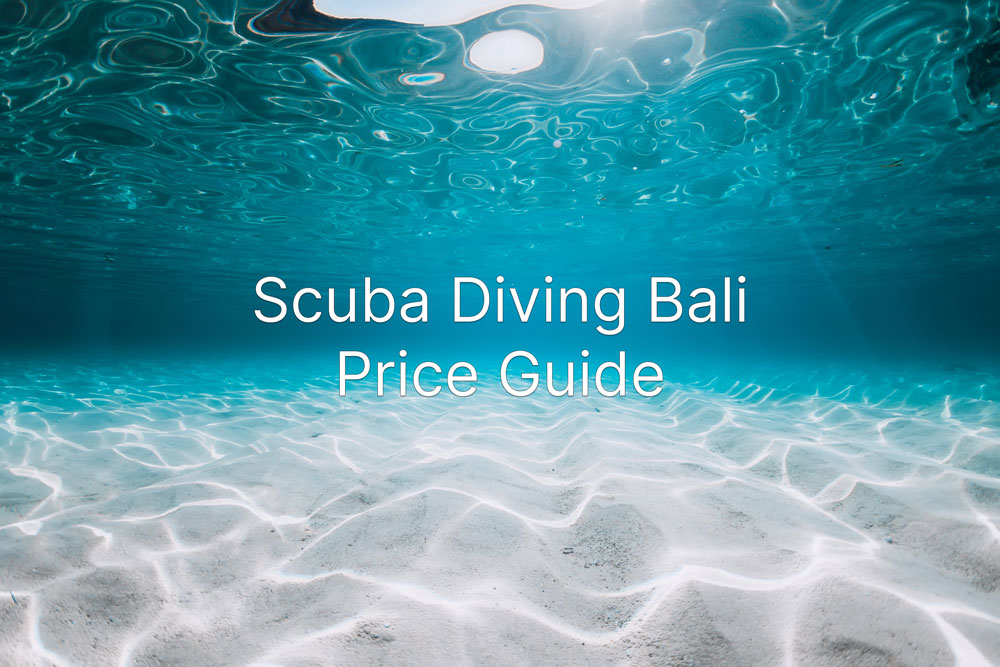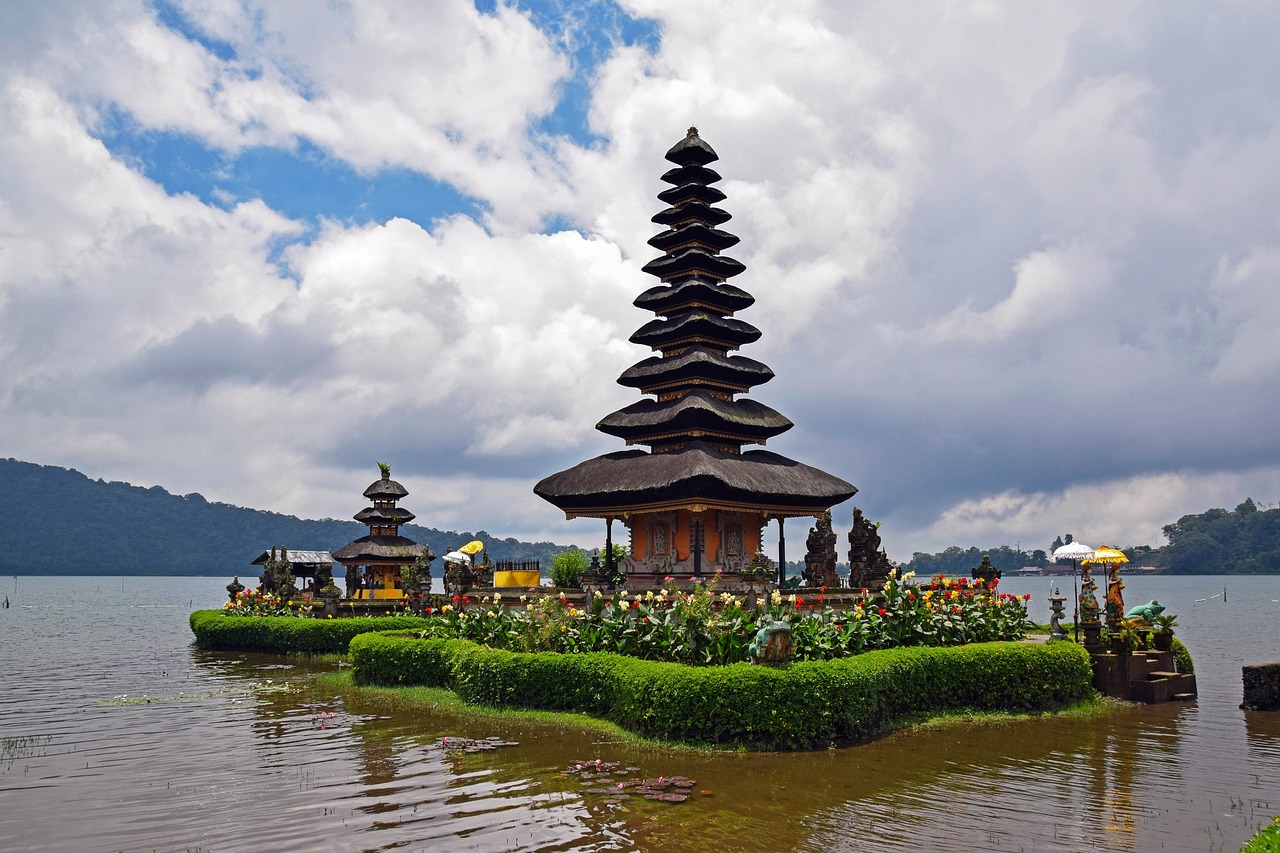 Is Bali more expensive compared to other destinations?
Bali is known to be more expensive than the other tropical destinations such as Thailand or Philipines and that's because of a higher quality of diving, training of local dive guides and also travel times in between different towns and villages.
Bali's popularity as a tourist destination also contributes to its relatively higher prices than other tropical dive sites. The island attracts many visitors from around the world, resulting in a higher demand for accommodation, food, and activities. This increased demand can increase prices, especially in popular areas like Seminyak or Ubud.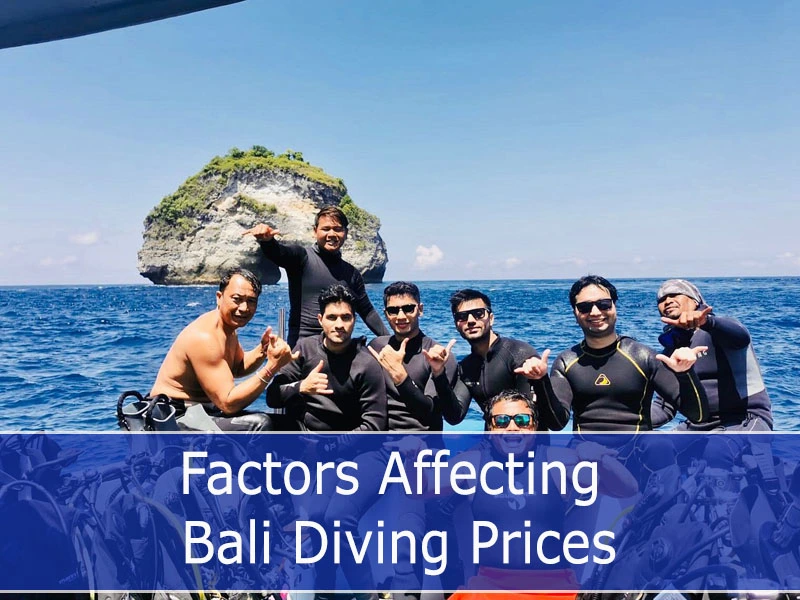 Factors Affecting Bali Diving Prices
When planning a dive trip to Bali and exploring the stunning dive sites in Bali, it's important to consider several factors that can influence the prices of diving experiences, including equipment rental. Factors such as the type of dive, location, dive operator, season, and certification level can all impact the cost.
Whether you prefer a shore dive or a boat dive at popular dive sites in Bali like Tulamben, Padang Bai, or Nusa Penida, the distance and popularity of the dive site, the quality of service and equipment provided by the dive operator, the time of year you plan to visit, and your diving certification level will all play a role in determining the price you can expect to pay for an unforgettable diving adventure in Bali.
By considering these factors and exploring cost-saving strategies, such as comparing equipment rental prices and opting for dive packages that include equipment, you can make the most of your budget while enjoying the breathtaking underwater world of Bali.
Type of dive
The price of your dive experience depends on whether it's a shore dive, boat dive, or drift dive. Shore dives tend to be cheaper, while boat and drift dives are usually more expensive due to the additional equipment and logistics involved.
Location
Some dive sites in Bali require some extended traveling to access than others, depending on their distance from the mainland, popularity, and the need for specialized equipment or transportation. For example, Tulamben is a popular diving destination located on the northeastern coast of Bali, known for its vibrant coral reefs and the famous USAT Liberty shipwreck. Manta Point, situated near Nusa Penida, is another renowned dive site where divers can encounter majestic manta rays in their natural habitat.
Nusa Penida itself offers breathtaking underwater landscapes and diverse marine life, attracting divers from around the world. Another notable dive site, Padang Bai, offers a variety of dive sites suitable for both beginners and experienced divers, including coral gardens and a range of fascinating marine species.
Dive Operator
Bali diving prices can vary significantly between dive operators, depending on factors such as the level of service, quality of equipment, and dive guide experience. Ideally you should start looking for the best rated dive operators either on TripAdvisor or Google.
Season
The high season (July to September and December to January) usually sees an increase in bali diving price due to higher demand.
Certification level
Prices for dive courses and certifications, such as PADI and SSI, can vary depending on the level of certification you're seeking. The pricing also depends on wether you are certified or not. Uncertified divers typically require a private divemaster or instructor which makes the cost higher.
Price Range for Different Types of Dives
If you're planning a diving adventure in Bali and want to make the most of your budget, there are several tips to help you save money on diving prices. By considering factors such as location, timing, and negotiation skills, you can enjoy the stunning underwater world while keeping costs in check. From opting for shore dives to exploring dive packages and comparing prices among different operators, there are various strategies to ensure a memorable yet affordable diving experience in Bali, we've compiled a list of prices for different types of dives:
Shore Dives: $30-$60 per dive, depending on the location and dive operator. Shore dives are usually the cheapest option, as they don't require a boat or additional transportation. See Tulamben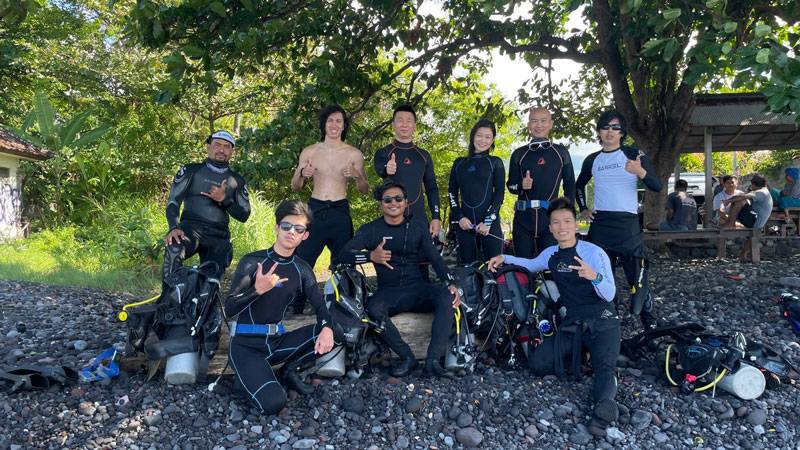 Boat Dives: $60-$100 per dive, depending on the distance to the dive site, boat capacity, and operator. Boat dives are generally more expensive due to fuel and boat maintenance costs. See Padang Bai

Drift Dives: $70-$120 per dive, depending on the location, current conditions, and dive operator. Drift dives typically require more advanced skills, specialized equipment, and experienced dive guides, which can result in higher costs.

See Nusa Penida

Keep in mind that these prices are approximate and can vary depending on factors such as the dive operator, time of year, and your negotiation skills.
Costs for PADI Dive Courses
If you're considering diving in Bali and looking to obtain or enhance your diving skills, it's essential to understand that the prices include the costs associated with PADI dive courses. The prices for these courses can vary based on factors such as certification level, duration, and the dive operator you choose. From the entry-level Open Water Diver course to the more advanced Rescue Diver certification, this guide provides a general overview of the costs involved, ensuring that the prices include your diving education in Bali. Here's a general idea of the costs involved:
Open Water Diver: $400-$600
The Open Water Diver course is an exciting starting point for beginners who wish to explore the underwater world. With prices ranging from $400 to $600, this course typically includes one day of pool training to familiarize students with essential diving skills and safety techniques. Following the pool sessions, participants will embark on four open water dives, where they will apply what they've learned in a real diving environment. Course materials and certification are also included in the cost. Completing the Open Water Diver course usually takes around 3 to 4 days, providing a solid foundation for individuals to begin their diving adventures with confidence.
Advanced Open Water Diver: $350-$500
The Advanced Open Water Diver course in Bali offers divers the opportunity to expand their underwater capabilities and explore new diving environments. With a cost ranging from $350 to $500, this course includes five thrilling open water dives, comprehensive course materials, and certification upon completion. Designed to enhance your diving skills and confidence, the Advanced Open Water Diver course usually takes about two days to finish. Through these immersive experiences, divers can discover new underwater adventures and gain the knowledge necessary to navigate various dive conditions with ease.
Rescue Diver: $400-$600
The Rescue Diver course in Bali typically ranges in price from $400 to $600, covering the cost of course materials and certification. This comprehensive program is designed to equip divers with the skills and knowledge needed to prioritize safety and effectively manage emergency situations underwater. Over the course of approximately three days, participants will learn techniques for self-rescue, assisting distressed divers, and handling potential diving accidents. Additionally, the Rescue Diver course often incorporates the Emergency First Response training, which further enhances participants' ability to provide essential first aid and CPR in emergency scenarios.
Tips to Save Money on Bali Diving Prices
When planning a diving adventure in Bali, there are several strategies you can employ to save money on diving prices. From booking in advance and exploring package deals to negotiating with dive operators and opting for less popular dive sites, these tips can help you make the most of your budget while still experiencing the wonders of Bali's underwater world, there are still ways to save money and get the best value for your dive trip:
Booking your dives and courses in advance can help you secure better deals and avoid price hikes during high season.
Some dive operators offer package deals that include multiple dives, courses, accommodation, and equipment rental. These packages can provide significant savings compared to booking everything separately.
Bali is known for its haggling culture, and it's not uncommon for dive operators to be open to negotiation. Don't be afraid to ask for a discount or inquire about any ongoing promotions.
Travel during the low season
Prices tend to be lower during the low season (February to June and October to November), as demand is lower. Keep in mind that weather conditions can be less predictable during this time, which may affect dive site accessibility.
Choose less popular dive sites
Some of the lesser-known dive sites in Bali can be just as beautiful as the more popular ones, but with lower costs. Ask your dive operator for recommendations on less crowded, more affordable sites.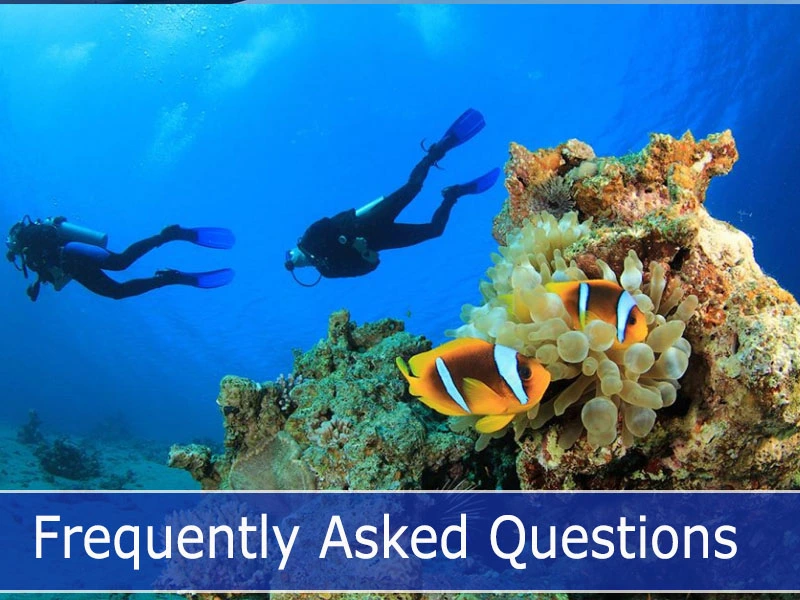 Frequently Asked Questions About Bali Diving Price
The cost of a Bali diving package can vary depending on the package you choose and the number of dives included. On average, prices range from $50 to $150 per dive.
Additional costs for Bali diving packages may include national park fees, equipment rental fees, and transportation fees to and from the dive sites.
Yes, it is often cheaper to book a Bali diving package in advance. Many dive centers offer discounts for bookings made in advance.
Most Bali diving prices include equipment rental, but it is important to check with the dive center before booking to make sure.
Yes, many Bali diving centers offer discounts for multiple dives or group bookings. Be sure to ask about these discounts when booking your package.
The cancellation policy for Bali diving packages can vary depending on the dive center. It is important to check the policy before booking to avoid any surprises.
It is possible to negotiate the price of a Bali diving package, especially if you are booking a group or multiple dives. However, be sure to be respectful and realistic in your negotiations.
Bali diving prices are generally lower than other popular diving destinations such as the Maldives or Australia.
Most Bali diving centers accept payment by credit card, cash, or bank transfer. Be sure to check with the center before booking to confirm their payment methods.
It is important to read the fine print before booking a Bali diving package to make sure there are no hidden fees. Some dive centers may charge additional fees for things like night dives or equipment rentals.