Bali Diving: Discover the Beauty of the Ocean in Bali, Indonesia
Bali, known for its beautiful beaches, stunning scenery and rich culture, is also a world class diving destination. Bali diving offers a diverse range of diving sites, making it a perfect place for both beginner and advanced divers.
What makes Bali diving so special?
Beautiful coral reefs, diverse tropical marine life, Manta Rays, shipwrecks and more. Bali's dive locations are a must-visit for anyone who loves to explore the underwater world.
The friendly underwater conditions makes Bali diving suitable for learning diving with the PADI courses or Try Diving for the first time.
Advanced divers can enjoy diving deep for the Mola Mola during the season of June to October, drift diving in Nusa Penida or for those passionate macro photography on the north or east coast of the island.
Here are the top dive sites for Bali Diving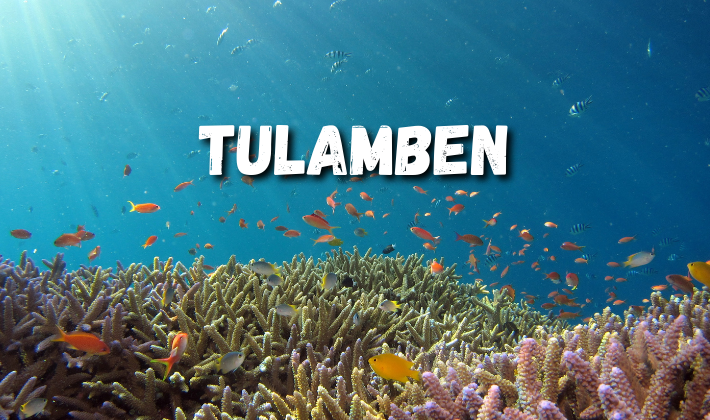 1. Tulamben
Tulamben is a world-famous dive site located on the east coast of Bali. It is famous for the USAT Liberty wreck, which has become an artificial reef, home to an array of marine life.
Tulamben is also one of the main Bali diving locations for macro photography providing criters as small as half the size of a rice grain. We can simply mention Shawn the Sheep and the amazing Butterfly Nudibranch.
Water temperatures in Tulamben likewise for Amed are high all year round at approximately 28-29 C / 82 – 84 F.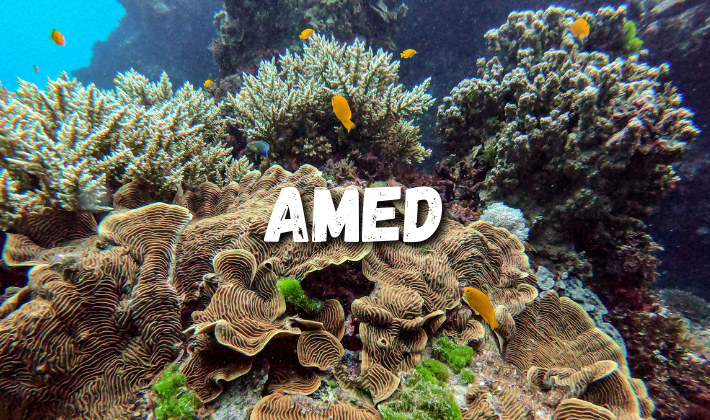 2. Amed 
Amed is a small fishing village located on the northeast coast of Bali, neighbour of Tulamben. As diving activities have developed in the area, the village has been transformed into a diver's paradise. Amed features volcanic black sand beach with clear and rich waters, making it an ideal location for snorkeling and diving.
Black Tip Reef Sharks can often be seen here but Amed provides both artificial and natural dive sites filled with diverse tropical marine life.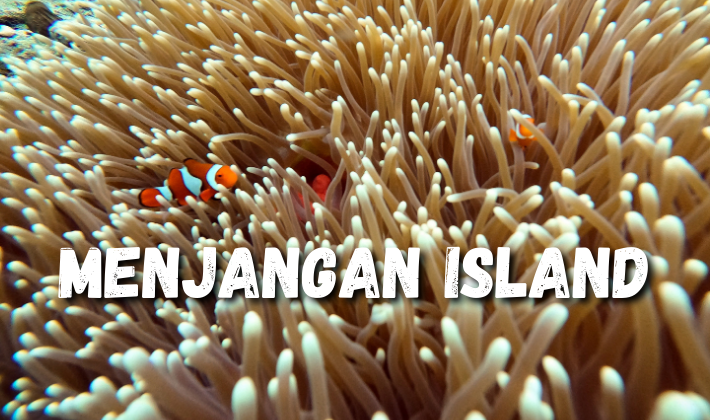 3. Menjangan Island
Menjangan Island is located in the northwest of Bali and is part of the West Bali National Park. It offers some of the best diving opportunities in Bali, with its clear waters, rich marine life and vibrant coral reefs maintained very well by controlling the number of divers visiting here.
Diving in Menjangan is best to be done while also staying on the north coast of Bali as the distance from the touristic south coast can make day trips very long and exhausting.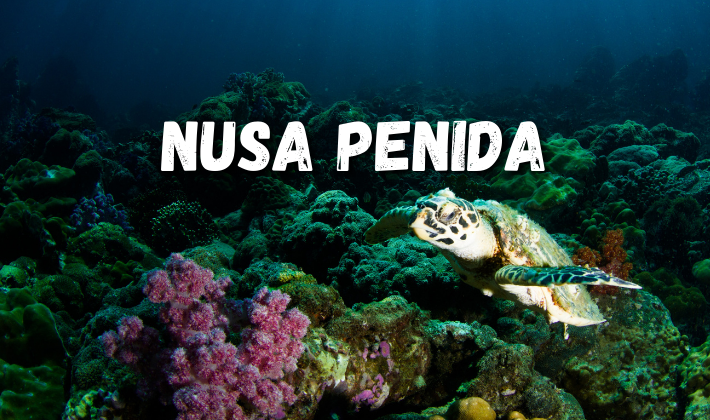 4. Nusa Penida
Nusa Penida is a small island located off the south coast of Bali. It is known for spotting the Manta Rays in the faous spot Manta Point, deep waters and rich marine life. During the season of June to October when the water temperature is low, divers can spot the elusive Sun Fish also known as Mola Mola.
Water temperatures here during June – October can be as low as 16 C / 60 F
To enjoy Nusa Penida to the fullest, it is ideal to do 3 dives here. The 3rd dive site is generally in the north side of the Nusa Penida island where the coral reefs are the best of what Bali diving can provide.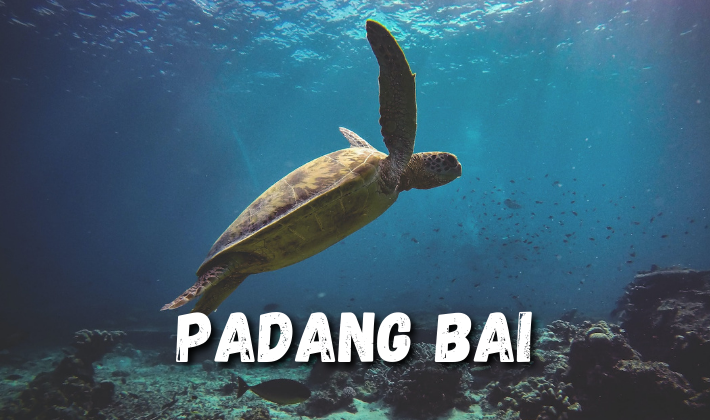 5. Padang Bai
Padang Bai is a small bay located on the south-east coast of Bali. It is known for its clear waters and diverse marine life, including schools of tropical fish and colorful corals. Padang Bai is the ideal location for an easy day of diving as it's easily reachable with a short car trip and the underwater conditions are proper for beginners with generally low to no currents.
During the months of June to October, water temperatures in Padang Bai drop to approximately 24-26 C / 75 – 78 F.
There are other dive spots less famous but also very good and more suitable for advanced divers such as Gili Mimpang and Tepekong where divers can spot sharks and during the right season, the Mola Mola. Currents here are very strong so it is not recommended for beginner divers. Dive experience recommended here is Advanced certified and with at least 50 dives.
When is the best time to visit Bali for diving
The diving conditions in Bali are generally good all year round, with warm waters and good visibility even in the wet season.
If your travel plans allow, the best time to visit Bali diving is from May to October. This is the dry season when the waters conditions are best. However this is also the same time when the water temperatures drop in Nusa Penida and Padang Bai. A 5mm wetsuit is highly recommended.
How to reach the Bali diving spots
Bali is a big island, much bigger than many would think. Traveling in Bali for diving activities requires car transportation and knowledge of the local dive sites, access to these dive sites etc.
That is why choosing a dive center like us is the best way to explore Bali diving. We know exactly where to go, when and how to properly dive all of the dive sites. Our extensive knowledge of the Bali weather, underwater conditions and marine life is what has earned us the 5 stars reputation.
Even if you choose to explore Bali Diving with us or another dive center, it is definitely the best approach not to engange into diving in Bali alone. Choose a dive center or a dive guide.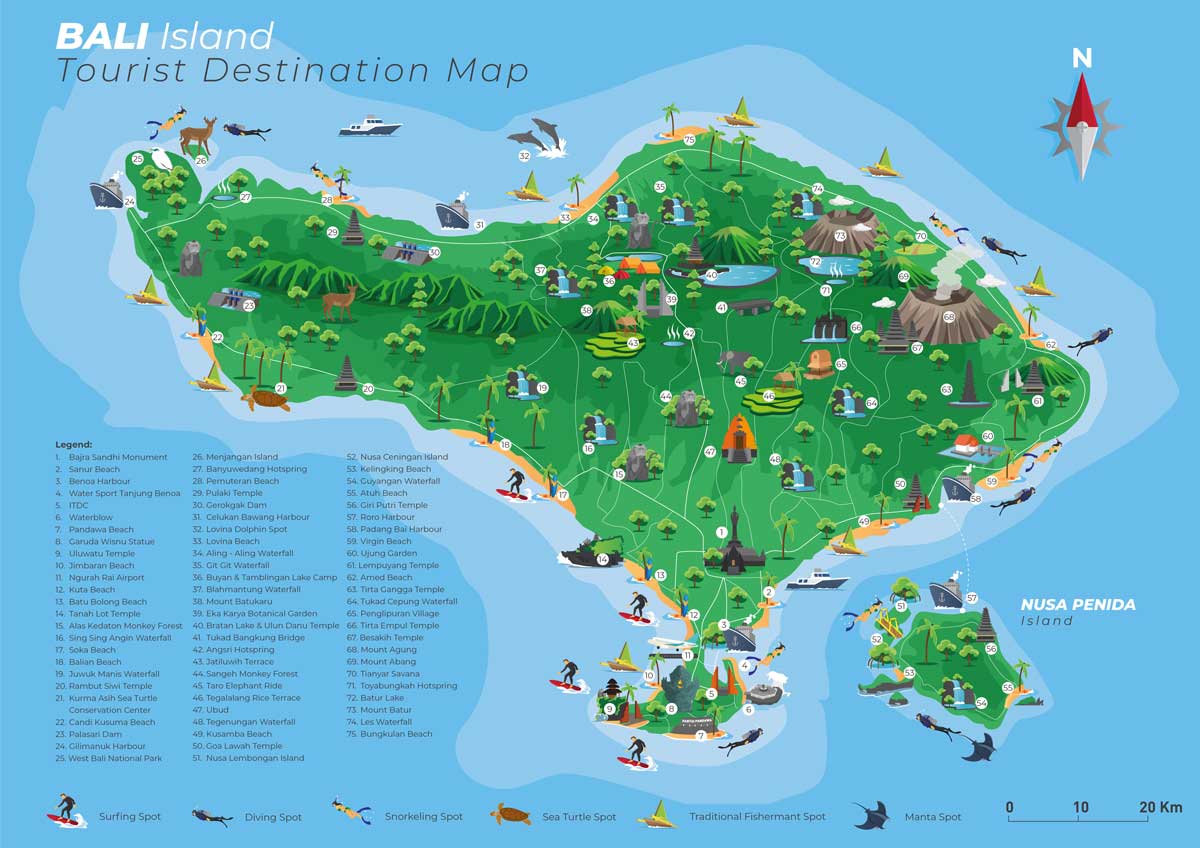 Read more in depth about the best Bali dive sites and how to choose a Bali dive shop. Plan accordingly for your upcoming Bali Dive Trips.
Bali has an abundance of diving schools scattered all across the island starting from Sanur, and Seminyak in the south and west all the way to Padang Bai, Tulamben and Amed in the east. We have prepared a detailed guide of where to find the best diving school Bali.
Frequently Asked Questions about Bali Diving
Bali, located in the Coral Triangle, is renowned for its diverse marine life, vibrant coral reefs, and unique dive sites, including shipwrecks, muck diving spots, and drift dives. The warm, clear waters and rich underwater landscapes make it an attractive destination for divers of all skill levels.
Bali offers year-round diving opportunities, but the best conditions generally occur during the dry season, from April to October. During this time, the water visibility is higher and the sea conditions are calmer, making for more enjoyable dives.
Bali is home to a wealth of marine life, including over 500 coral species, various fish species (such as manta rays, sunfish, moray eels, and lionfish), sea turtles, sharks, and macro critters like nudibranchs and pygmy seahorses. The specific marine life you encounter will depend on the dive site you choose.
Bali boasts numerous world-class dive sites, including the USAT Liberty Shipwreck in Tulamben, Crystal Bay in Nusa Penida, Manta Point for manta ray sightings, Menjangan Island for its pristine coral walls, and Secret Bay for muck diving enthusiasts.
While you need to be certified to dive independently in Bali, many dive centers offer introductory dives and PADI/SSI certification courses for beginners. These courses allow you to experience scuba diving under the supervision of a certified instructor.
To dive in Bali, you must possess a valid scuba diving certification, such as PADI or SSI, and adhere to the depth and safety guidelines outlined by your certification level. Additionally, you should carry dive insurance and follow standard safety practices, such as checking your equipment and diving within your limits.
Yes, numerous dive centers in Bali offer a full range of scuba equipment rental services. However, it's essential to ensure that the equipment is well-maintained and fits correctly before diving.
Diving in Bali is generally safe when following standard safety precautions and guidelines. However, be aware of site-specific hazards, such as strong currents or surge, which can vary depending on the location and time of year. It's always a good idea to dive with a reputable dive center and a local guide familiar with the area's conditions.
Dive centers in Bali typically offer transportation to and from dive sites, either by car or boat, depending on the location. Some of the more remote dive sites, such as Menjangan Island, may require a longer boat ride.