The PADI Divemaster course in Bali is your first step to becoming a dive professional and begin your career in scuba diving. Divemasters Bali is an intense but fun professional training program which will earn you the status of PADI Pro.
Table of Contents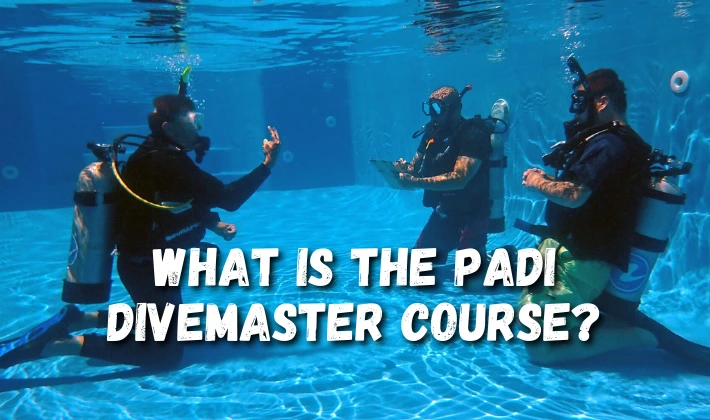 What is the PADI Divemaster Course?
Starting a career in scuba diving requires experience but above all special training. The PADI Divemaster Course is a professional training program during which you will be trained to safely lead and supervise diving activities.
The divemaster course in Bali has a duration of approximately 4 to 5 weeks although some dive centers may offer longer programs. During the course you will build experience, test your skills and develop knowledge with a combination of workshops led by our experienced PADI instructors.
The divemasters bali workshops are all according to the PADI Divemaster crew pack and contain exciting topics, for example:
Diver safety and risk management
Conducting dive briefings
Assisting with Discover Scuba Diving
Assisting Open Water and Advanced Open Water courses
Mapping dive sites
Throughout the entire several weeks of training, divemaster candidates will also undergo a series of water skills and stamina exercises that will put everyone to the test:
15 minutes floating
800 meters snorkeling
400 meters swimming
Without a doubt, the divemasters bali course is an intense program but it's also fun. It requires dedication but in the end the satisfaction is rewarding as you will be well prepared to begin a career in the diving industry. After successfully passing the final exam and reaching the required minimum points, you will proudly receive your brand new PADI Divemaster certification recognisable all around the world.
As a PADI Divemaster you will be able to independently guide and supervise certified divers, assist PADI Instructors with student courses such as the PADI Open Water Diver course. As you gain more experience, you can then join any PADI instructor development program in the world and establish yourself as a PADI Instructor.
Divemasters Bali course
What are the prerequisites?
The equipment you will use
Diving activities during the course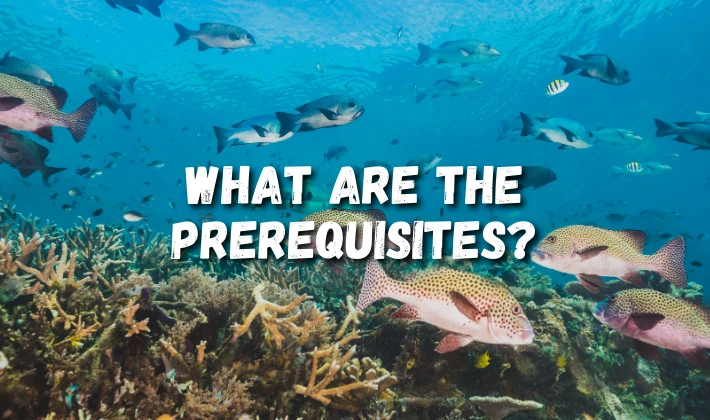 1. What are the prerequisites?
To quality for the PADI Divemasters Bali course you must be at least 18 years old, PADI Rescue Diver certified with 40 logged dives, and Emergency First Response certified within the last 24 months. Personal medical clearance is also required.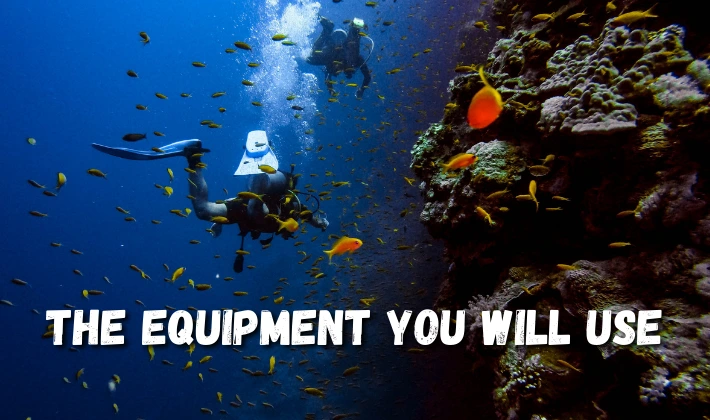 2. The equipment you will use
Throughout the divemaster course in Bali, we will provide you with full set equipment rental although it is highly recommended that divemaster candidates purchase specific diving equipment such as: dive computer, compass and SMB (Surfer Marker Buoy).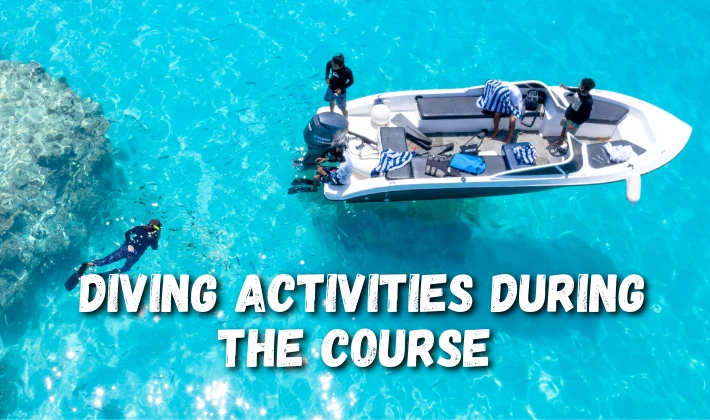 3. Diving activities during the course
During the divemaster course you will perform approximately 60 dives in all of Bali's popular dive locations. You will not be able to choose your dive sites as you will depend on the schedule of the dive center but will perform proper scuba diving assisting guests, working together with the diving team while increasing your experience.
Frequently Asked Answer about Divemasters Bali
The PADI Divemaster program is a professional level certification that allows individuals to assist PADI instructors with training and leading dives. Includes training in dive theory, leadership, and skills.
The PADI Divemaster program is considered an advanced level of diver training and is more challenging than the recreational level certifications. It requires a high level of dive knowledge and skills.
A divemaster in Bali is a professional dive guide and an expert in the local diving environment. They are certified through organizations like PADI or SSI and are responsible for leading dive trips, ensuring the safety of divers, and providing valuable insights into the local marine life and dive sites.
To become a divemaster in Bali, candidates must have completed their Advanced Open Water and Rescue Diver certifications, along with a minimum of 40 logged dives. They must also complete a Divemaster course, which includes theoretical knowledge, practical skills, and a series of assessments to ensure competence in the role.
To find a reputable divemaster in Bali, it is best to book your dive trip through a professional dive center. These centers employ certified and experienced divemasters who are knowledgeable about the local dive sites and marine life. You can also ask for recommendations from fellow divers or read reviews online.
The divemaster-to-diver ratio in Bali varies depending on the dive center and the specific dive trip. However, most dive centers maintain a low ratio, typically between 1:4 and 1:6, to ensure personalized attention and a safer diving experience for all divers.
Yes, divemasters in Bali are experts in the local diving environment and can recommend suitable dive sites based on your interests, skill level, and diving preferences. Whether you are interested in shipwrecks, coral reefs, or macro critters, a divemaster can help you find the perfect dive site.
Yes, most divemasters in Bali are fluent in English, as well as Indonesian and potentially other languages depending on their background. This ensures clear communication and a better understanding of dive briefings, safety procedures, and local marine life information.
To become a divemaster in Bali, you must first meet the prerequisites, such as having completed the Advanced Open Water and Rescue Diver certifications and having logged at least 40 dives. Next, enroll in a Divemaster course with a reputable dive center in Bali
A divemaster-led dive in Bali offers a more enjoyable and safer diving experience. Divemasters provide pre-dive briefings, guide divers through the dive sites, point out interesting marine life, and ensure that divers follow safe diving practices. They also assist with any issues that may arise during the dive.