Indonesia is a popular tropical destination for travelers from all around the world. At the same time, it's also a popular destination for Indonesia liveaboard trips.
Although most of the typical divers will think of Bali for the best diving, Indonesia has so much more to offer with diving areas such as Raja Ampat, Komodo and Banda Sea. Of course, there are much more: Halmahera, Maumere, Alor, but these are off the beaten tracks hard to reach and with limited logistics.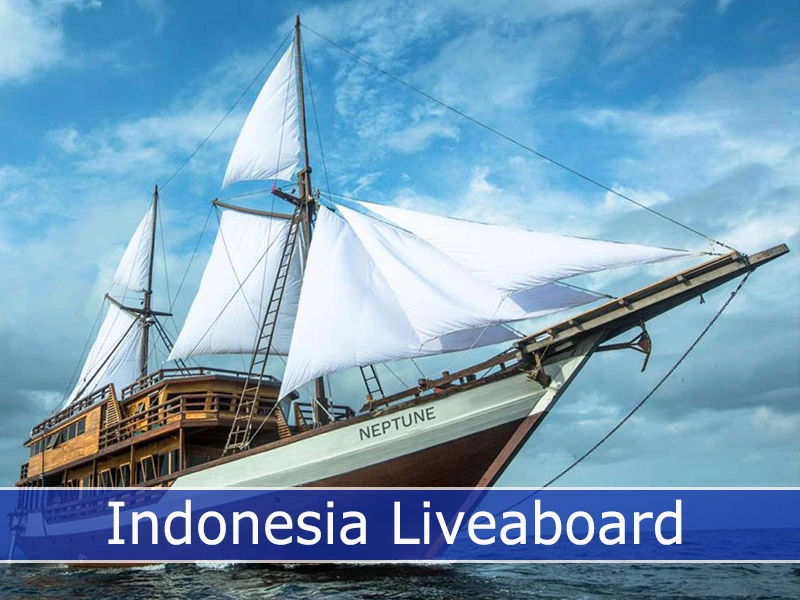 Why to Choose to Dive with a Liveaboard in Indonesia
The reason is quite simple, besides the fact it's fun some of these areas such as Banda Sea or Raja Ampat, have dive sites which are in remote areas impossible to reach by typical speed boats for daily trips.
Diving off liveaboards is fun. You're basically living on a floating hotel for approximately a week with dedicated crew focused on providing the most amazing experience while onboard.
A liveaboard also provides comfort, exquisite food, the chance to meet likely minded divers from all around the world, and easy logistics for the diving activities.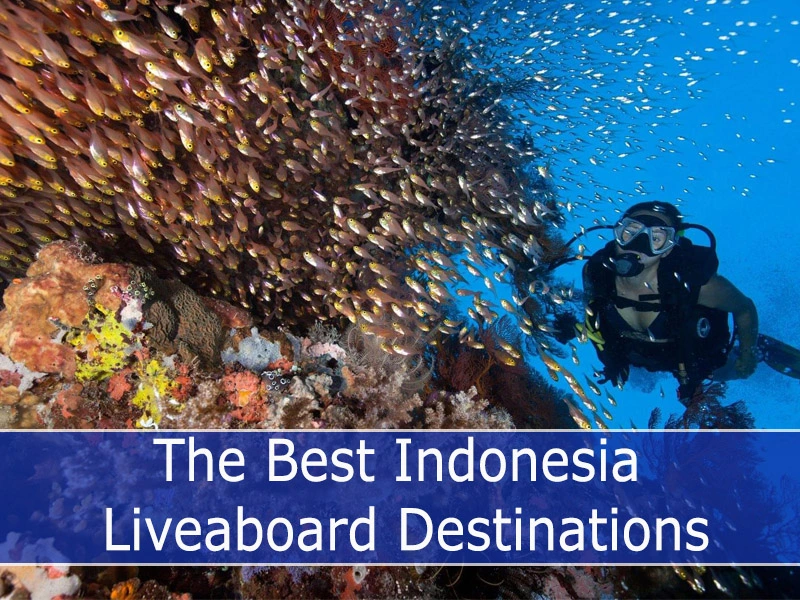 The Best Indonesia Liveaboard Destinations
Indonesia, with its sprawling archipelago, pristine beaches, and stunning coral reefs, is a mecca for scuba diving and snorkeling enthusiasts. The best way to explore the rich and diverse underwater world of Indonesia is by liveaboard, which allows you to visit some of the most remote and untouched areas of the country. From the Komodo Islands to Raja Ampat, Indonesia boasts an array of Indonesia liveaboard destinations that cater to all levels of divers and offer an unforgettable experience. In this article, we will highlight some of the best Indonesia liveaboard destinations that are sure to leave you mesmerized.
Raja Ampat is located in West Papua and is home to some of the most diverse marine life in the world, so much so that Raja Ampat is considered the largest area with the highest underwater bio diversity on the planet. Just imagine diving in a place like this.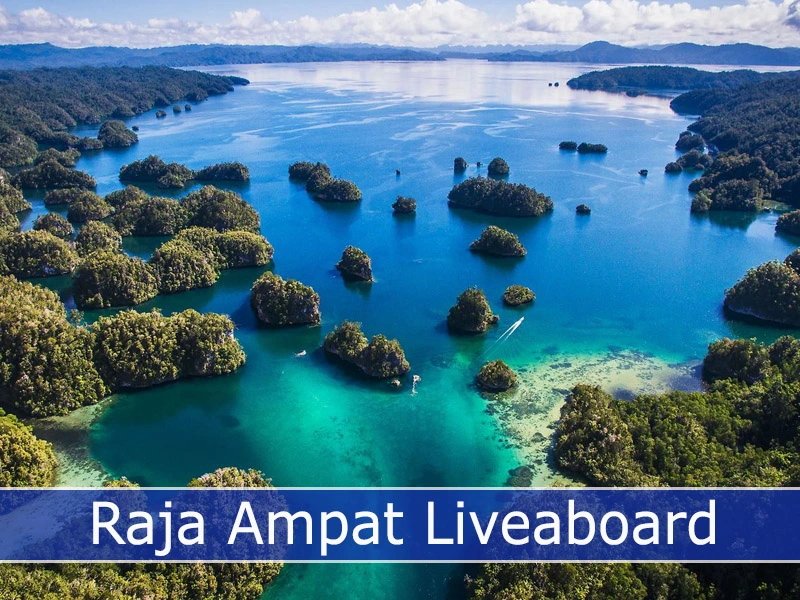 The area is made up of four main islands, and over 1,500 smaller islands. Raja Ampat is a true paradise for underwater photographers, with typically crystal clear waters and an abundance of colorful marine life. Of course, Raja Ampat is home to a lot of dive sites, but we can note some of the most popular:
Cape Kri: This site holds the world record for the highest number of fish species recorded on a single dive. Divers can expect to see a wide variety of marine life, including barracuda, reef sharks, and giant trevallies.

It is easily accessible by an Indonesia liveaboard and believed to be a must do on any trip here.

Manta Sandy: As the name suggests, this dive site is a popular spot for diving with majestic Manta Rays. Divers can often see dozens of these graceful creatures feeding.

The Manta Rays here are extremely friendly with divers and sometimes they come so close, they are within arm reach. Please make sure you do not touch them though.

Blue Magic: Perhaps the most famous dive site in Raja Ampat for any Indonesia liveaboard. Blue Magic is known for its stunning coral formations and large schools of fish, including tuna, jacks, and snapper.

Despite the sometimes strong currents in Blue Magic, this is also one of the main spots where divers can see the iconic Carpet Shark also known as Wobbegon Shark.
The best time to visit Raja Ampat is between October and April, when the weather is behaving the best. Almost all Indonesia liveaboard will cross over to Komodo end of March or early April as the waters become choppy in Raja Ampat. During the season of Raja Ampat, the water temperature averages around 28°C (82°F) with visibility of at least 20 meters (65 feet).
Banda Sea
The Banda Sea is located in the eastern part of Indonesia, and south of Papua. Banda Sea is famous for two particular things, the migration of the Hammerhead Sharks and Whale Watching. Pristine coral reefs as well as a variety of pelagic species are of course there but that's just a bonus because the focus is on the Hammerheads. The dive sites are diverse but all of the Indonesia liveaboard will visit these: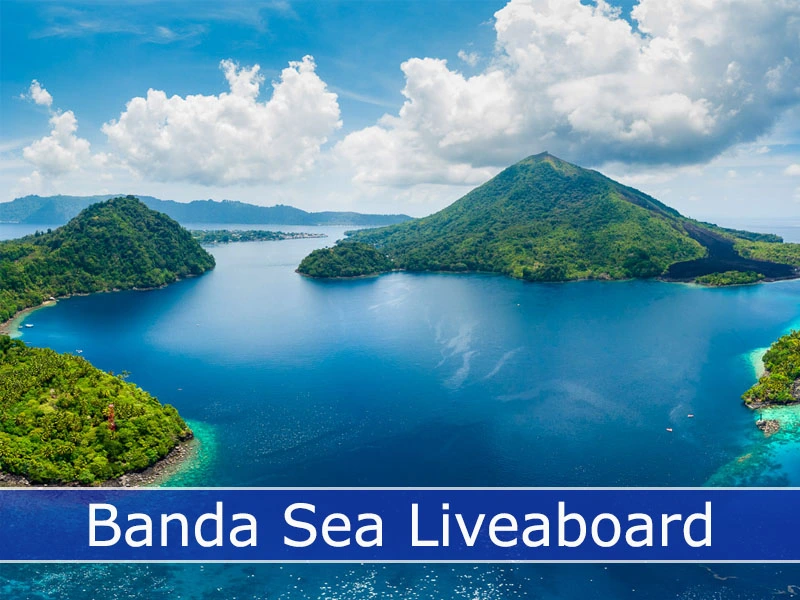 Hatta Island: One of the main dive sites were to see both the Hammerhead Migration as well as Whales. Otherwise divers can expect to see a wide variety of marine life, including reef sharks, eagle rays, and large schools of fish.

Suanggi Island: The main dive site for all the liveaboards here because for some reason it provides the highest chances for the Hammerhead migration. This is where we dove several times within just a few meters away from a wall of 500 Hammerhead Sharks.

Currents here can be strong and diving against the current is necessary to get a chance at the Hammerheads.

Banda Neira: This site is known for its strong currents, which bring in a variety of large marine life such as sharks, and different types of rays.

Rarely Hammerhead sharks are seen here but it is a stop preferred by all the liveaboards.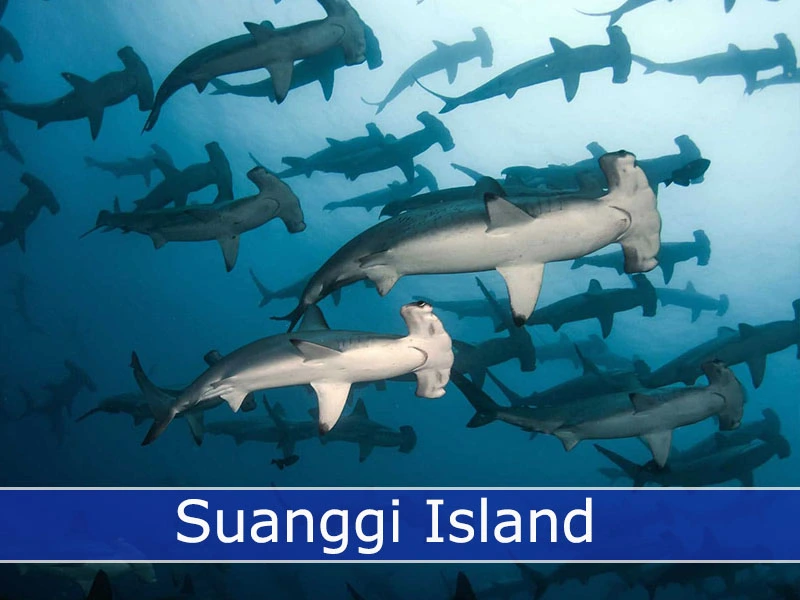 The best time to visit the Banda Sea is between September and November, when the water is best at providing what we are looking for. During this time, the water temperature averages around 27°C (81°F) and visibility at approximately 25 meters (82 feet).
The Komodo National Park is now Indonesia's hottest place to be, strongly promoted by the Indonesian government to be the next Bali. Komodo is a unique diving destination in Indonesia that provides easy land based access to the majority of the dive sites in the Komodo National Park.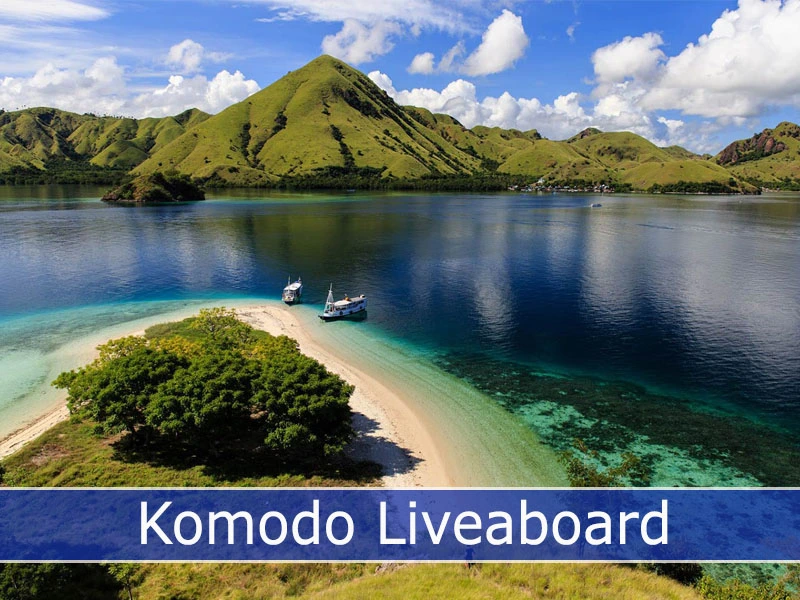 However, Komodo provides a large number of dive sites, some of the best being in the south side of the park only reachable by an Indonesia liveaboard. Take for example Manta Alley.
With more than 30 dive sites in the park, here are some of the most popular ones:
Batu Bolong: This famous rock formation coming out of the water is the number one most wanted dive site in Komod. The coral reefs are simply stunning but the currents can also be insanely and dangerously strong.

Diving at the right time in Batu Bolong is paramount.

Manta Point: The name says it all. This is not the only place where to see Manta Rays in Komodo but it is the first one discovered in the park. Generally it's a drift dive across a sandy and rocky bottom with Manta Rays passing along continously.

The second dive site for spotting the Manta Rays is Mawan and typically when Mantas are not seen in Manta Point, they're in Mawan.

Crystal Rock / Castle Rock: These are two dive sites very similar to each other both in underwater conditions as well as in what they provide to divers. Diving at the right time with the right currents, sharks can be in abundance hunting in the schools of fish. Not recommend for beginner divers.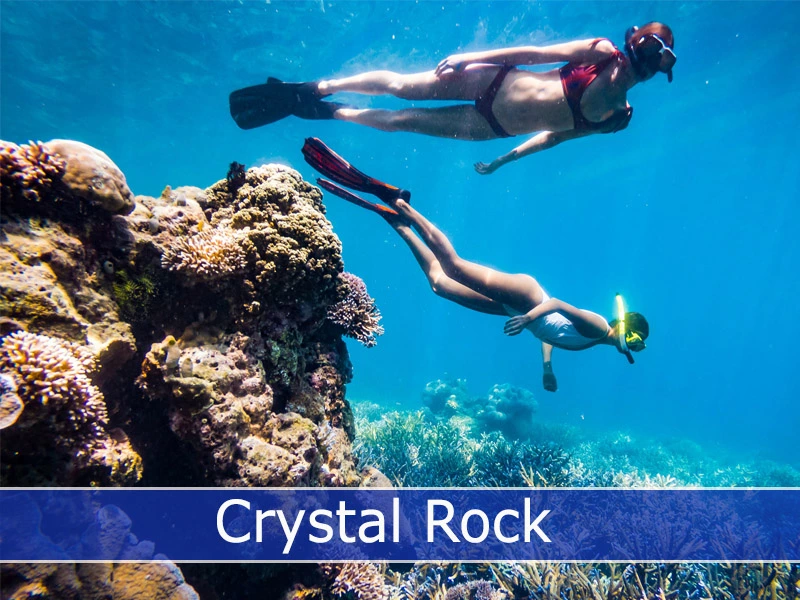 Planning your liveaboard in Indonesia
Planning will make the difference between a good or a bad liveaboard trip. Every person has different views on how to make the planning but there are a few general guidelines to follow:
Choose your liveaboard destination
Not surprising this is the first topic we want to talk about. For any Indonesia liveaboard this is a must do first above all because if you don't know where you're going, it will make everything more difficult.
The key is to know what you are looking forward and Indonesia will provide. If you want to have some exciting dives with amazing trekking and to see the Komodo dragons, you of course go to Komodo.
If you want to go far away, off the beaten tracks for amazing dives and away from the world, you go to Banda Sea.
The list can go on, but know where you want to go and what you want to see.
Find your preferred liveaboard company
There are more than 150 liveaboard operators in Indonesia so choices are significant when planning your Indonesia liveaboard trip. Choose carefully, read the reviews and contact the company directly to get a feel of how and who they are.
Do not settle for simply booking with an agent. Your feeling nobody can beat it.
Bring your own equipment or rent
It's debatable for any Indonesia liveaboard but we believe having your own personal equipment is much more comfortable than renting, or at least if you rent you rent something simple such as boots.
Imagine you will be on a Indonesia liveaboard for approximately a week, you want to be comfortable with at least your own wetsuit and regulator.
All liveaboards provide equipment for rental, check the rental price during the booking process.
What are some of the best liveaboards ?
There is an abundance of Indonesia liveaboard vessels and as we mentioned about planning, you should research the ones you feel they may be the vessels you want to spend your time on. Here's a quick list to help you with starting your search: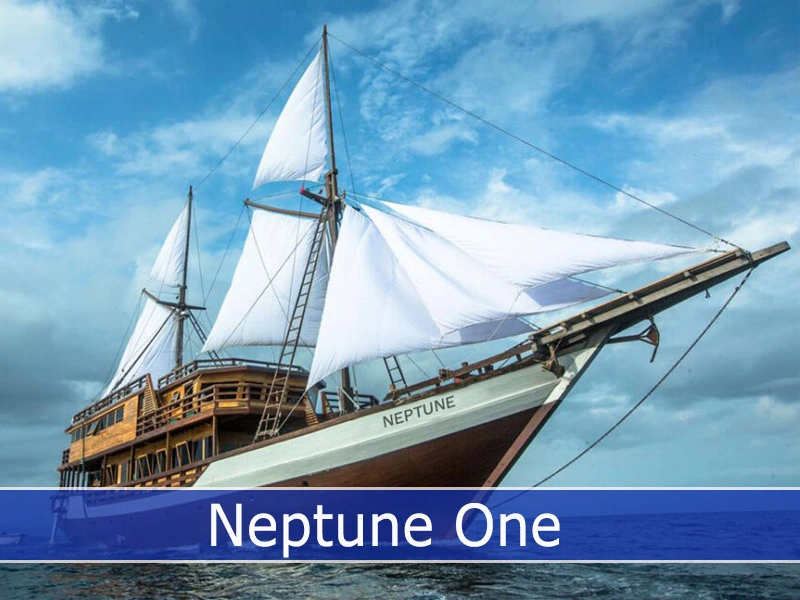 Neptune One
One of Indonesia's best and safest liveaboards coming from the founders of Neptune Scuba Diving. A 36 meters long traditional wooden boat with 8 cabins accommodating a total of 16 passengers. Neptune One is sailing through and diving in all of Indonesia's popular diving destinations.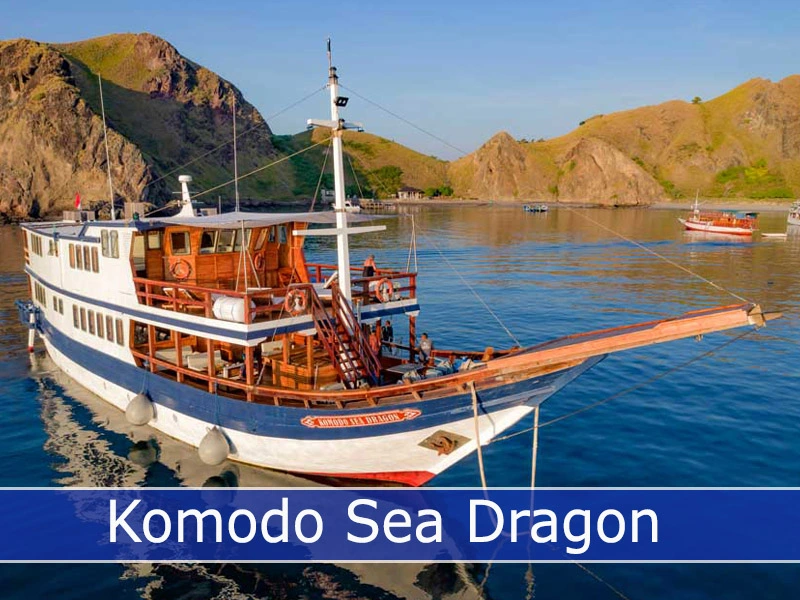 Komodo Sea Dragon
Perhaps the most comfortable and luxurious liveaboard of its class in Indonesia. 33 meters long, with 6 cabins accommodating 12 passengers, Komodo Sea Dragon operates mainly in Komodo National Park with special itineraries in Alor.
Divers sailing with Sea Dragon have noticed the food onboard is exquisite while the cabins are the most spacious they have ever seen on a liveaboard vessel.
Frequently Asked Question about Indonesia Liveaboard
Indonesia Liveaboard is a type of adventure travel that involves exploring the diverse Indonesian archipelago on a boat equipped with diving and snorkeling equipment.
There are various types of liveaboard tours available in Indonesia, including diving liveaboard, snorkeling liveaboard, and cultural liveaboard.
The best time to go on an Indonesia liveaboard tour is between April and November, which is the dry season and when visibility is the best.
The cost of an Indonesia liveaboard trip varies depending on the type of boat, the length of the trip, and the level of luxury. Generally, prices range from $1,000 to $5,000 per person.
Typically, an Indonesia liveaboard package includes accommodation, meals, diving or snorkeling equipment, and transportation to and from the boat.
While some liveaboard tours in Indonesia require diving certification, there are also options for beginner divers who can take courses on the boat.
Some popular dive sites visited on Indonesia liveaboard tours include Raja Ampat, Komodo National Park, and Bali's East Coast.
The number of people on an Indonesia liveaboard tour can range from as few as 6 to as many as 20 or more, depending on the size of the boat.
Accommodation on Indonesia liveaboard boats ranges from budget cabins with shared facilities to luxurious private suites with en-suite bathrooms and air conditioning.
Safety is a top priority on Indonesia liveaboard tours, and all boats are equipped with safety equipment, including life jackets and first aid kits. Additionally, all divers are required to complete a safety briefing before their first dive.