Discover Mermaid in Bali to learn why its becoming a popular way to 

explore any underwater environment.
A highly flexible, and brief program to see how you like it!
The Discover Mermaid in Bali introduces simple mermaid activities during pool training session, shallow enough in which you can stand. It is designed as a flexible, informative, enjoyable, and controlled experience focused on letting you discover what it's like to mermaid dive.
The minimum age to be able to join the course is at least six years old. You need to be in good physical health and comfortable in the water.
No prior experience with snorkeling, skin diving or freediving is required.
Academics
The PADI Discover Mermaid in Bali consists of two introductory sections:
A detailed briefing from your PADI Mermaid Instructor to learn the basics about being a mermaid;
A shallow water session in which you'll wear a mermaid tail (and depending on the situation, perhaps other additional mermaid costuming) followed by mermaid swimming, going underwater and games.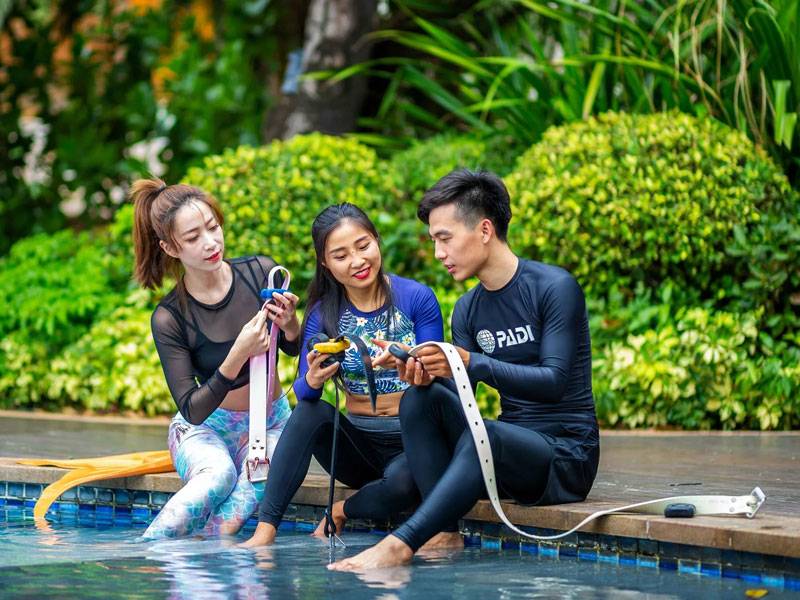 More PADI Mermaid Courses In Bali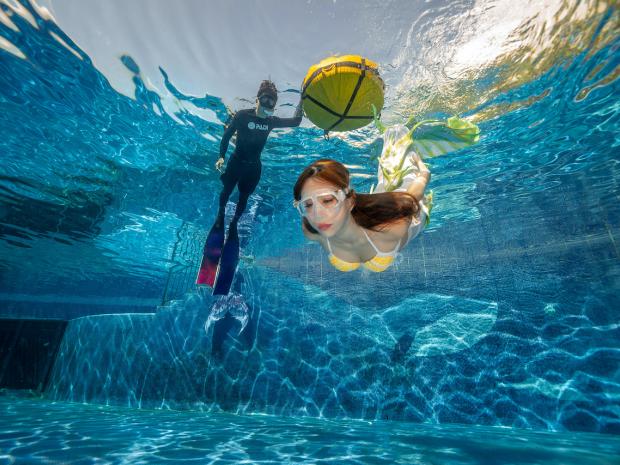 The PADI Basic Mermaid course gets you started with the next level of the mermaid course in a pool training session during which you will learn the basics of mermaiding such as swimming and breathholding.
The PADI Mermaid Course in Bali contains two pool training sessions, including the Basic Mermaid. During this course you will learn the more fun skills that will impress the audience and differentiate you from the others.
The Advanced Mermaid course in Bali expands your knowledge learned during the PADI Mermaid Course. In addition to the two pool training sessions, you will undergo two open water mermaid dives in a dedicated location.
Frequently Asked Questions
What is the minimum age for the PADI Mermaid program?
The minimum age for the PADI Discover Mermaid experience and the PADI Basic Mermaid course is six years old. 
What equipment do mermaid students use?
Mermaiding only requires a few items: a mask, snorkel, fins, weight belt (sometimes), and of course, a mermaid tail (monofin) intended for swimming. 
All of the necessary equipment will be provided by us.