Amed Diving • Amed Dive Center • Diving in Amed
Scuba diving in Amed Bali is famous for easy dives, low to almost no currents, warm waters, and diverse tropical marine life. Amed Bali diving can be both shore and boat dives in artificial, and natural dive sites.
Ideal for family trips and beginner divers alike.
Click here to read about Amed Bali for uncertified divers.
Book in advance! Starting from USD 150 /pers
Reserve now & pay later: Save your spot free of charge with flexible booking.
Popular diving site in Bali.
Access: shore and boat dives
Highlight: diverse marine life, coral reefs
Suitable for diving & snorkeling
Located on the east coast, Amed Bali is known for warm dives, great visibility with artificial and natural dive sites. Diverse tropical marine life, and colourful coral reefs are the signature of this area which provides a good contrasts compared to its neighbour Tulamben.
Reservation is required.
Children and non-divers are welcome.
For a full refund, cancel at least 24 hours in advance of the start date of the experience.
Available languages
English, Chinese, Indonesian, Romanian
Amed Bali diving is reachable by car. The trip takes approximately 2.5 hour from our dive center in Sanur. The dive sites in Amed are suitable for Try / Discover Scuba Diving, beginner and advanced divers.
The day begins with the hotel transfer or meet-up at the dive center at approximately 7AM. After the meet and greet preparations will begin with paperwork, equipment check and the morning briefing to present the day activity and safety considerations.
Divers who require pool training or pool refreshers will conduct the necessary pool activity before departure.
Departure from the dive center is scheduled for approximately 08:30AM – 9AM.
The car trip to Amed Bali is long but beautiful as we are traveling through Bali's villages to reach the east coast. The entire day is spent around the east coast of Amed. The dive sites are accessible from the shore as well as by boat.
Surface intervals are scheduled for 45-60 minutes.
Bottom times are scheduled for 45-60 minutes or depending on the air consumption of every diver.
Groups are set for maximum 3 certified divers of equal experience to 1 dive guide.
All taxes, fees and handling charges

Professional PADI Divemaster

Transport to Amed

Hotel pickup and drop-off (selected areas)

Scuba Diving Insurance

Full set scuba diving equipment

Towels

Lunch

Snacks

Bottled water
Exclusions
Additional equipment such as but not limited to: dive computers, 15L tanks, NITROX, extra wetsuits, hoodies
Duration
7-8 hours.
Estimated hotel transfer at 7AM. Estimated return 5-6PM
Departure details
Traveler pickup is offered.
Free hotel transfers are available in Sanur, Kuta, Seminyak and Nusa Dua. We also provide transfers from and to vacation rentals, Airbnbs, points of interest.
Meeting point: Neptune Scuba Diving, Jl. Suka Merta, Sanur Kauh, Denpasar Selatan, Kota Denpasar, Bali 80228
Frequently Asked Questions
Is hotel transfer included in the price?
Yes, we offer free hotel transfer in Sanur, Kuta, Seminyak and Nusa Dua areas. For Canggu, Ubud, Jimbaran and Uluwatu we can pre-order Grab Taxi as the most affordable transportation option.
What time do we start and what time do we finish?
The day typically starts in the morning with the hotel transfer at approximately 7AM. Depending on the trip, return time is generally scheduled for approximately 3-4PM back at the dive center.
Which spots do you visit in Amed Bali?
Amed has a combination of both shore and boat dives. For the standard Amed diving trip we visit: Jemeluk Bay, Amed Wall, and Pyramids.
How far away is Amed Bali from the dive center?
Amed is located on Bali's East Coast, approximately 2.5 hours away car trip. Although a long way, the trip is beautiful as we travel through Bali on less travelled touristic paths, closely passing by the famous Agung volcano.
How large are the groups?
In the car there may be anywhere between 6 and 12 people including dive / snorkeling guides. In the water we separate:
Certified divers: maximum 3 of equal experience for 1 dive guide
Uncertified divers: private instructor per person
Snorkeling: maximum 4 snorkelers for 1 snorkeling guide
More dive locations in Bali
Tulamben
Famous for the USS Liberty shipwreck, this is the ideal full day diving trip ideal for beginner and advanced divers.
Nusa Penida
The highlight of scuba diving in Bali, the place to be for swimming with the majestic Manta Rays and drift above the best coral reefs.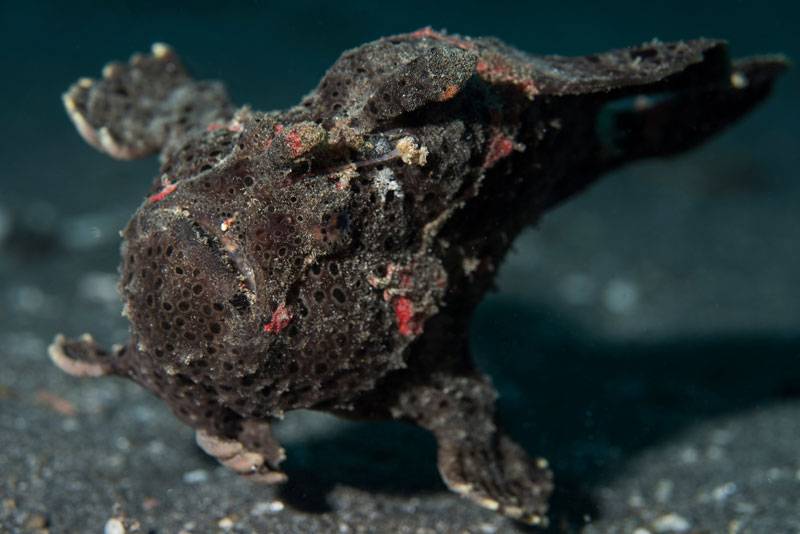 Padang Bai
Home to the famous Blue Lagoon, Padang Bai is the best location for an easy day of diving for beginner and advanced divers alike.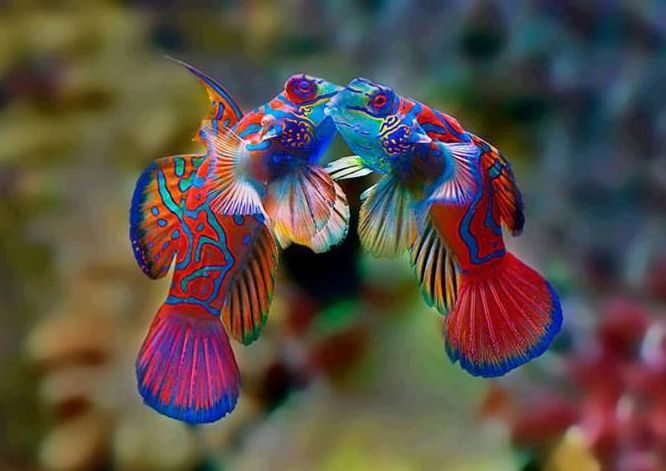 Menjangan
Located on the north coast of Bali, Menjangan is the ideal dive location for stunning wall diving, and for seeing the Mandarin Fish.